Sometimes it's ok to say 'No!'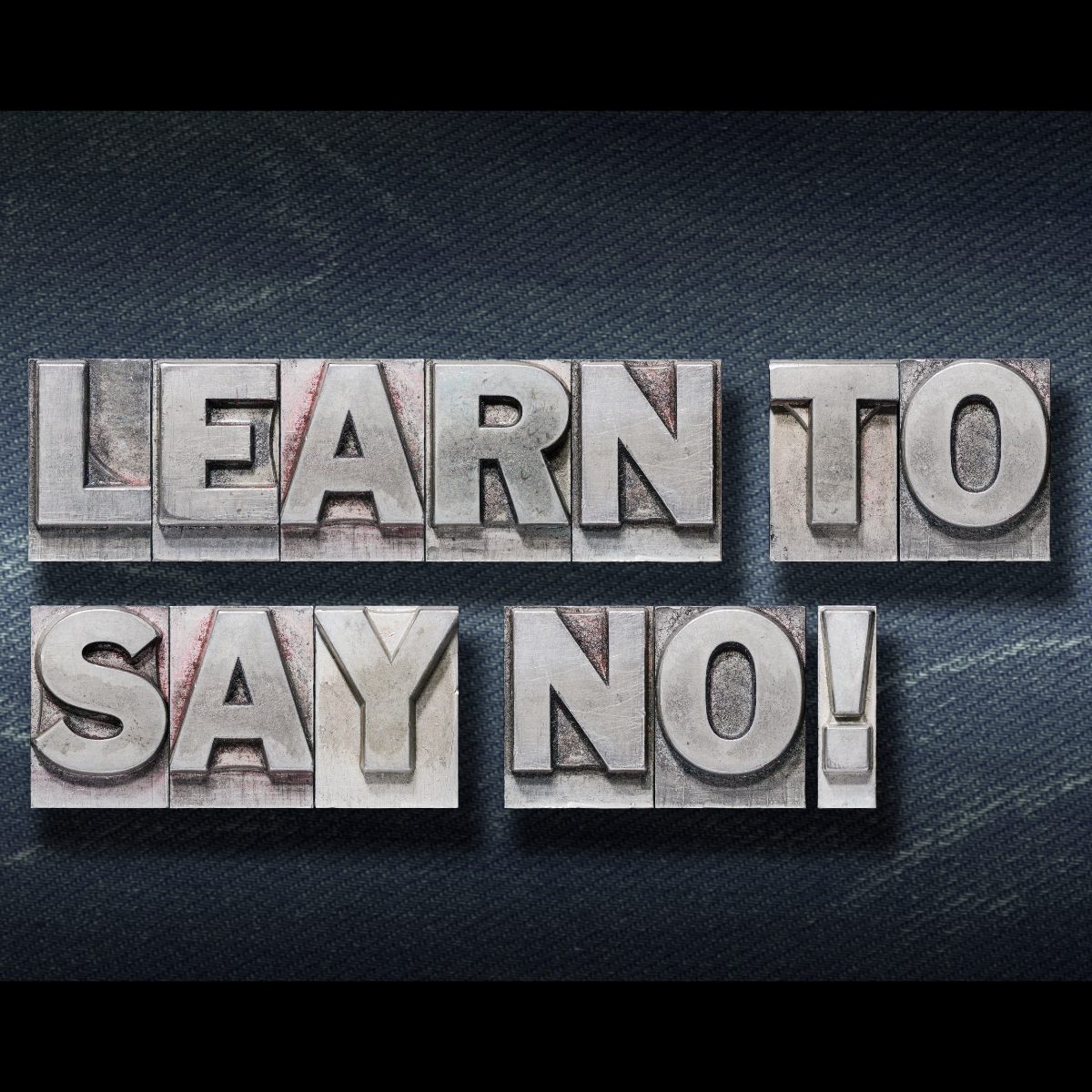 I am a relationship person and I enjoy supporting my clients thoroughly. I also believe that the key to a successful client relationship isn't about being a 'yes' person but to challenge a clients' way of thinking in order to help get them results that really count (For the long-term).
I've worked for recruitment agencies previously in very much a sales capacity, as well as working as Head of Talent internally for a large global marketing agency. I can honestly say that the move to internal talent-acquisition was one that taught me a hell of a lot about the issues that agencies face from a HR and talent point of view.
It was when working in Internal Talent Acquisition that I discovered that saying 'yes' wasn't what I wanted from my recruiters nor what we encouraged for our client-services team. Frequently Recruitment agencies would offer to work roles at 10%, they would review the initial job description and then tell me they could supply relevant people; only for them to provide non-agency experienced candidates, who often couldn't handle the fast pace agency life threw their way. I didn't even necessarily want to work at 10%, I was happy to work at more than that, to ensure we got the right candidates with the correct cultural and skills fit; however, they thought the fastest and best way to get their foot in the door was to under-cut their competition. In return they failed to deliver successful candidates that I needed.
At Pink Giraffe, we don't just work with anyone and everyone! We take the time to research the agencies we support, then decide whether we want to work with them, based on shared values, culture, company vision and long-term plans. We never offer and agree to ridiculously low rates, why? because we know and believe in our expertise and capabilities to successfully understand our client's fully, which in turn enables us to find the right talent for their business.
Our core focus is to form a partnership with our clients so that we become their internal Talent Acquisition and HR team and by doing this it enables us to share accurate and honest information with any prospective candidates, so they too don't feel a role is mis-sold in order to simply achieve a 'sale'
Sometimes we say 'no' and provide constructive feedback, which we do to effectively support our clients or candidates rather than just agreeing to things which just aren't deliverable. We pride ourselves on being transparent and informing our clients of potential issues and then work with them to offer solutions.
Pink Giraffe deliver Talent Acquisition and HR Services for Marketing and Advertising agencies across the Southwest.
If you need any support regarding your Talent Acquisition or recruitment, please contact [email protected]
If you need any support regarding your HR Services, please contact [email protected]